SKINTOP® ST-M 12X1.5 RAL 9005 BK
Cable gland; M 12; Clamping range (min./max.: 3.5 - 7 mm; Wrench width 1: 15; black; UV-resistant; IP 68 - 5 bar (30 min), IP 69, IP 66;
Please click on "Request for Quote" for price information and stock availability
UV-resistant
Good chemical resistance
Flame-retardant
Oil-resistant
Cold-resistant
UKCA marked
CE marked
DNV/GL certified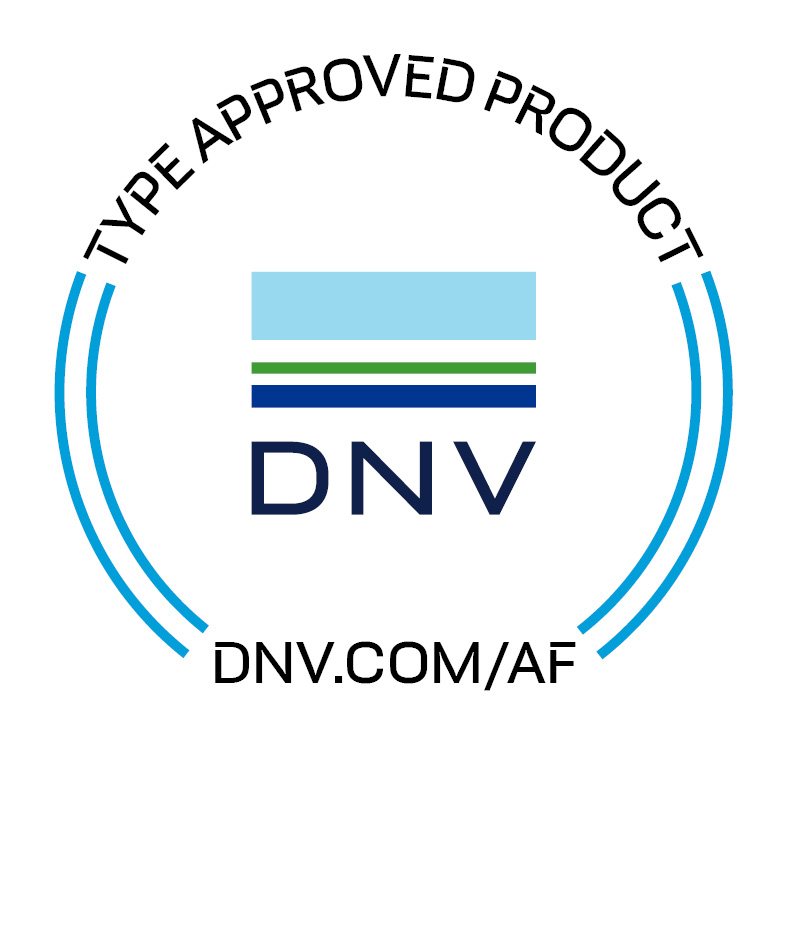 TÜV Verband
UR recognised US, cUR recognised US
VDE certified
Benefits
A product with an impressively wide range of applications thanks to its versatile properties.
Highly stable when being turned and closes quickly thanks to its multi-course, flattened trapezoidal thread.
Permanent vibration protection prevents the domed cap nut from opening during vibrations.
The best possible sealing enables protection classes IP 68 (5 bar) and IP 69.
Large, variable clamping range for different cable outer diameters.
Extensive range of accessories available.  
Applications
For sealing and strain relieving cable insertion into a housing.
High oil resistance material for harsh industrial environments.
The SKINTOP® ST(R) M ISO variants are particularly suitable for thick-walled housings thanks to their particularly long connection thread.
Black versions are suitable for outdoor use.
Technical Attributes
General Information
Packaging unit (PU)
100.000
Product Design
Glass-fibre reinforced
No
Number of cable entries
1 pc.
Cable gland design
Straight
Metric connection thread according to
DIN EN 60423
Hexagonal edge size
16.6 mm
Min. clamping range
3.5 mm
Type of sealing
Conduit Sealing Ring
Material sealing
Chloroprene rubber
Seal material, short form
CR
Body material, short form
PA
Product Characteristics
Suitable for EX-applications
No
Temperature dynamic min.
-20 °C
Temperature dynamic max.
100 °C
Temperature static min.
-40 °C
Temperature static max.
100 °C
Flame retardance according to
UL 94 V-2
Certifications and Standards
VDE registration number
40010604
DNV/GL certification Number
TAE00002NB
Fire protection tested for rail vehicles
No
Documentation
Downloads

Notes

Photographs and graphics are not to scale and do not represent detailed images of the respective products.
Product Family List
All articles from SKINTOP® ST-M / SKINTOP® STR-M
| Article number | Thread size | Thread length | Min. clamping range | Max. clamping range | Wrench width 1 | Colour | Packaging unit (PU) | weight |
| --- | --- | --- | --- | --- | --- | --- | --- | --- |
| 53010000 | M 12 | 15 mm | 3.5 mm | 7 mm | 15 mm | black | 100 | |
| 53017010 | M 16 | 12 mm | 3.5 mm | 8 mm | 19 mm | silver grey | 100 | |
| 53017030 | M 20 | 13 mm | 5 mm | 12 mm | 24 mm | silver grey | 100 | |
| 53017040 | M 25 | 13 mm | 9 mm | 14 mm | 27 mm | silver grey | 50 | |
| 53017110 | M 16 | 12 mm | 2 mm | 6 mm | 19 mm | silver grey | 100 | |
| 53017130 | M 20 | 13 mm | 4 mm | 9 mm | 24 mm | silver grey | 100 | |
| 53017140 | M 25 | 13 mm | 6 mm | 12 mm | 27 mm | silver grey | 50 | |
| 53017210 | M 16 | 12 mm | 3.5 mm | 8 mm | 19 mm | black | 100 | |
| 53017230 | M 20 | 13 mm | 5 mm | 12 mm | 24 mm | black | 100 | |
| 53017240 | M 25 | 13 mm | 9 mm | 14 mm | 27 mm | black | 50 | |
| 53017310 | M 16 | 12 mm | 2 mm | 6 mm | 19 mm | black | 100 | |
| 53017330 | M 20 | 13 mm | 4 mm | 9 mm | 24 mm | black | 100 | |
| 53017340 | M 25 | 13 mm | 6 mm | 12 mm | 27 mm | black | 50 | |
| 53110146 | M 12 | 8 mm | 3.5 mm | 7 mm | 15 mm | silver grey | 1 | |
| 53110147 | M 16 | 8 mm | 4 mm | 10 mm | 19 mm | silver grey | 1 | |
| 53110148 | M 20 | 9 mm | 6 mm | 13 mm | 25 mm | silver grey | 1 | |
| 53110149 | M 25 | 10 mm | 8 mm | 17 mm | 30 mm | silver grey | 1 | |
| 53110150 | M 32 | 10 mm | 9 mm | 21 mm | 36 mm | silver grey | 1 | |
| 53110151 | M 40 | 10 mm | 16 mm | 28 mm | 46 mm | silver grey | 1 | |
| 53110152 | M 50 | 12 mm | 27 mm | 34 mm | 55 mm | silver grey | 1 | |
| 53110153 | M 63 | 12 mm | 34 mm | 45 mm | 66 mm | silver grey | 1 | |
| 53111000 | M 12 | 8 mm | 3.5 mm | 7 mm | 15 mm | silver grey | 100 | |
| 53111010 | M 16 | 8 mm | 4 mm | 10 mm | 19 mm | silver grey | 100 | |
| 53111020 | M 20 | 9 mm | 6 mm | 13 mm | 25 mm | silver grey | 100 | |
| 53111030 | M 25 | 10 mm | 8 mm | 17 mm | 30 mm | silver grey | | |
| 53111040 | M 32 | 10 mm | 9 mm | 21 mm | 36 mm | silver grey | 25 | |
| 53111050 | M 40 | 10 mm | 16 mm | 28 mm | 46 mm | silver grey | 10 | |
| 53111060 | M 50 | 12 mm | 27 mm | 34 mm | 55 mm | silver grey | 5 | |
| 53111070 | M 63 | 12 mm | 34 mm | 45 mm | 66 mm | silver grey | 5 | |
| 53111100 | M 12 | 8 mm | 2 mm | 5 mm | 15 mm | silver grey | 100 | |
| 53111110 | M 16 | 8 mm | 3.5 mm | 7 mm | 19 mm | silver grey | 100 | |
| 53111120 | M 20 | 9 mm | 4 mm | 10 mm | 25 mm | silver grey | 100 | |
| 53111130 | M 25 | 10 mm | 5 mm | 13 mm | 30 mm | silver grey | 50 | |
| 53111140 | M 32 | 10 mm | 6 mm | 15 mm | 36 mm | silver grey | 25 | |
| 53111150 | M 40 | 10 mm | 9 mm | 23 mm | 46 mm | silver grey | 10 | |
| 53111160 | M 50 | 12 mm | 24 mm | 29 mm | 55 mm | silver grey | 5 | |
| 53111170 | M 63 | 12 mm | 28 mm | 39 mm | 66 mm | silver grey | 5 | |
| 53111200 | M 12 | 8 mm | 3.5 mm | 7 mm | 15 mm | black | 100 | |
| 53111210 | M 16 | 8 mm | 4 mm | 10 mm | 19 mm | black | 100 | |
| 53111220 | M 20 | 9 mm | 6 mm | 13 mm | 25 mm | black | 100 | |
| 53111230 | M 25 | 10 mm | 8 mm | 17 mm | 30 mm | black | 50 | |
| 53111240 | M 32 | 10 mm | 9 mm | 21 mm | 36 mm | black | 25 | |
| 53111250 | M 40 | 10 mm | 16 mm | 28 mm | 46 mm | black | 10 | |
| 53111260 | M 50 | 12 mm | 27 mm | 34 mm | 55 mm | black | 5 | |
| 53111270 | M 63 | 12 mm | 34 mm | 45 mm | 66 mm | black | 5 | |
| 53111300 | M 12 | 8 mm | 2 mm | 5 mm | 15 mm | black | 100 | |
| 53111310 | M 16 | 8 mm | 3.5 mm | 7 mm | 19 mm | black | 100 | |
| 53111320 | M 20 | 9 mm | 4 mm | 10 mm | 25 mm | black | 100 | |
| 53111330 | M 25 | 10 mm | 5 mm | 13 mm | 30 mm | black | 50 | |
| 53111340 | M 32 | 10 mm | 6 mm | 15 mm | 36 mm | black | 25 | |
| 53111350 | M 40 | 10 mm | 9 mm | 23 mm | 46 mm | black | 10 | |
| 53111360 | M 50 | 12 mm | 24 mm | 29 mm | 55 mm | black | 5 | |
| 53111370 | M 63 | 12 mm | 28 mm | 39 mm | 66 mm | black | 5 | |
| 53111400 | M 12 | 8 mm | 3.5 mm | 7 mm | 15 mm | light grey | 100 | |
| 53111410 | M 16 | 8 mm | 4 mm | 10 mm | 19 mm | light grey | 100 | |
| 53111420 | M 20 | 9 mm | 6 mm | 13 mm | 25 mm | light grey | 100 | |
| 53111430 | M 25 | 10 mm | 8 mm | 17 mm | 30 mm | light grey | 50 | |
| 53111440 | M 32 | 10 mm | 9 mm | 21 mm | 36 mm | light grey | 25 | |
| 53111450 | M 40 | 10 mm | 16 mm | 28 mm | 46 mm | light grey | 10 | |
| 53111460 | M 50 | 12 mm | 27 mm | 34 mm | 55 mm | light grey | 5 | |
| 53111470 | M 63 | 12 mm | 34 mm | 45 mm | 66 mm | light grey | 5 | |
| 53111500 | M 12 | 8 mm | 2 mm | 5 mm | 15 mm | light grey | 100 | |
| 53111510 | M 16 | 8 mm | 3.5 mm | 7 mm | 19 mm | light grey | 100 | |
| 53111520 | M 20 | 9 mm | 4 mm | 10 mm | 25 mm | light grey | 100 | |
| 53111530 | M 25 | 10 mm | 5 mm | 13 mm | 30 mm | light grey | 50 | |
| 53111540 | M 32 | 10 mm | 6 mm | 15 mm | 36 mm | light grey | 25 | |
| 53111550 | M 40 | 10 mm | 9 mm | 23 mm | 46 mm | light grey | 10 | |
| 53111560 | M 50 | 12 mm | 24 mm | 29 mm | 55 mm | light grey | 5 | |
| 53111570 | M 63 | 12 mm | 28 mm | 39 mm | 66 mm | light grey | 5 | |