UNITRONIC® LiYY 4x0,14
Low-frequency data cable; 4X0.14; 3.6 mm; Core colour code: DIN 47100; PVC; Flexible
(
₹57.63
/M)
Inclusive of tax
UKCA marked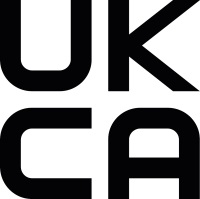 CE marked
UNITRONIC® LiYY 4x0,14 Low-frequency data cable - Icons
Benefits
Numerous dimensions available for wide range of applications.
Compact design enables small outer diameters despite high number of cores.
Classified fire behaviour according to EU Directive 305/2011 (BauPVO/CPR) with article number selection at www.lappkabel.de/cpr.
Applications
Can be used universally at machine interfaces for many applications for data and signal transmission in the low-frequency range.
Suitable for computer systems, electronic control and regulation devices, office machines, scales, etc.
For fixed installation.
Can be used in dry and damp rooms.
Suitable for light mechanical stress.
The PVC outer sheath is somewhat oil-resistant.
Technical Attributes
General Information
Product type
Low-frequency data cable
Copper index (lb)
36.300 lb
Electrical Characteristics
Product Design
Nominal conductor cross-section (mm2)
0.14 mm²
Conductor material
Bare Copper
conductor design
fine-wire
Including protective conductor
No
Type of stranding
Twisted into layers
Nominal outer diameter
3.6 mm
Core insulation base material
Polyvinylchloride
Core insulation basic material, short form
PVC
Base material outer sheath
Polyvinylchloride
Basic material of outer sheath, short form
PVC
Core identification
Colours
core colour code
DIN 47100 (LAPP appendix T9)
Product Characteristics
Application type
FlexibleFixed Installation
Minimum bending radius, fixed installation
4 x outer diameter
Minimum bending radius in mm, fixed installation
14.4 mm
Minimum bending radius, occasionally moved
10 x outer diameter
Minimum bending radius in mm, occasionally moved
36.0 mm
Temperature, fixed installation
-40 °C to 80 °C
Temperature, occasional flexing
-5 °C to 70 °C
Flame retardance according to
IEC 60332-1-2
Certifications and Standards
EAC certification number
ЕАЭС N RU Д-DE.АЮ64.В.00130/20
CPR fire behaviour classified
Eca
Flame retardance tested according to UN/ECE-R118
No
Documentation
Notes

Photographs and graphics are not to scale and do not represent detailed images of the respective products.
Please find our standard lengths at: www.lappkabel.de/kabel-standardlaengen.
Unless specified otherwise, the product values shown are rated values at room temperature. You can receive further values, such as tolerances, upon request if they available and have been released for publication.
Product Family List
All articles from UNITRONIC® LiYY
| Article number | weight | Number of cores | Nominal conductor cross-section (mm2) | copper index | Nominal outer diameter |
| --- | --- | --- | --- | --- | --- |
| 0028202 | 0.013 kg | 2 | 0.1 mm² | 2.700 kg | 3.2 mm |
| 0028203 | 0.016 kg | 3 | 0.1 mm² | 4.050 kg | 3.4 mm |
| 0028204 | 0.018 kg | 4 | 0.1 mm² | 5.400 kg | 3.6 mm |
| 0028205 | 0.022 kg | 5 | 0.1 mm² | 6.720 kg | 3.9 mm |
| 0028207 | 0.028 kg | 7 | 0.1 mm² | 9.450 kg | 4.2 mm |
| 0028208 | 0.035 kg | 8 | 0.1 mm² | 10.200 kg | 4.9 mm |
| 0028210 | 0.041 kg | 10 | 0.1 mm² | 13.500 kg | 5.2 mm |
| 0028212 | 0.048 kg | 12 | 0.1 mm² | 16.200 kg | 5.6 mm |
| 0028214 | 0.052 kg | 14 | 0.1 mm² | 18.900 kg | 5.8 mm |
| 0028216 | 0.059 kg | 16 | 0.1 mm² | 21.600 kg | 6.1 mm |
| 0028220 | 0.070 kg | 20 | 0.1 mm² | 27.000 kg | 7.0 mm |
| 0028225 | 0.087 kg | 25 | 0.1 mm² | 33.600 kg | 7.8 mm |
| 0028236 | 0.126 kg | 36 | 0.1 mm² | 48.600 kg | 8.6 mm |
| 0028237 | 0.118 kg | 37 | 0.1 mm² | 49.700 kg | 8.9 mm |
| 0028240 | 0.139 kg | 40 | 0.1 mm² | 54.000 kg | 9.3 mm |
| 0028250 | 0.170 kg | 50 | 0.1 mm² | 67.500 kg | 10.4 mm |
| 0028256 | 0.187 kg | 56 | 0.1 mm² | 78.400 kg | 10.7 mm |
| 0028302 | 0.018 kg | 2 | 0.3 mm² | 4.800 kg | 3.8 mm |
| 0028303 | 0.022 kg | 3 | 0.3 mm² | 7.200 kg | 4.0 mm |
| 0028304 | 0.026 kg | 4 | 0.3 mm² | 9.600 kg | 4.3 mm |
| 0028305 | 0.031 kg | 5 | 0.3 mm² | 12.000 kg | 4.7 mm |
| 0028306 | 0.042 kg | 6 | 0.3 mm² | 14.400 kg | 5.1 mm |
| 0028307 | 0.042 kg | 7 | 0.3 mm² | 16.800 kg | 5.1 mm |
| 0028308 | 0.049 kg | 8 | 0.3 mm² | 19.200 kg | 6.2 mm |
| 0028310 | 0.058 kg | 10 | 0.3 mm² | 24.000 kg | 6.8 mm |
| 0028312 | 0.067 kg | 12 | 0.3 mm² | 28.800 kg | 7.0 mm |
| 0028314 | 0.075 kg | 14 | 0.3 mm² | 33.600 kg | 7.3 mm |
| 0028316 | 0.084 kg | 16 | 0.3 mm² | 38.400 kg | 7.7 mm |
| 0028318 | 0.093 kg | 18 | 0.3 mm² | 43.200 kg | 8.1 mm |
| 0028320 | 0.102 kg | 20 | 0.3 mm² | 48.000 kg | 8.6 mm |
| 0028325 | 0.134 kg | 25 | 0.3 mm² | 60.000 kg | 9.6 mm |
| 0028330 | 0.155 kg | 30 | 0.3 mm² | 72.000 kg | 10.3 mm |
| 0028332 | 0.164 kg | 32 | 0.3 mm² | 76.800 kg | 10.7 mm |
| 0028336 | 0.182 kg | 36 | 0.3 mm² | 86.400 kg | 11.1 mm |
| 0028337 | 0.185 kg | 37 | 0.3 mm² | 88.800 kg | 11.4 mm |
| 0028340 | 0.200 kg | 40 | 0.3 mm² | 96.100 kg | 12.0 mm |
| 0028350 | 0.257 kg | 50 | 0.3 mm² | 120.000 kg | 12.9 mm |
| 0028402 | 0.025 kg | 2 | 0.3 mm² | 6.600 kg | 4.2 mm |
| 0028403 | 0.031 kg | 3 | 0.3 mm² | 9.900 kg | 4.4 mm |
| 0028404 | 0.043 kg | 4 | 0.3 mm² | 13.100 kg | 4.8 mm |
| 0028405 | 0.053 kg | 5 | 0.3 mm² | 16.500 kg | 5.5 mm |
| 0028406 | 0.053 kg | 6 | 0.3 mm² | 19.600 kg | 5.9 mm |
| 0028407 | 0.062 kg | 7 | 0.3 mm² | 22.800 kg | 5.9 mm |
| 0028408 | 0.073 kg | 8 | 0.3 mm² | 26.100 kg | 7.1 mm |
| 0028410 | 0.082 kg | 10 | 0.3 mm² | 32.600 kg | 7.6 mm |
| 0028412 | 0.102 kg | 12 | 0.3 mm² | 39.100 kg | 7.8 mm |
| 0028414 | 0.109 kg | 14 | 0.3 mm² | 45.700 kg | 8.2 mm |
| 0028416 | 0.127 kg | 16 | 0.3 mm² | 52.000 kg | 8.7 mm |
| 0028420 | 0.159 kg | 20 | 0.3 mm² | 65.200 kg | 9.6 mm |
| 0028421 | 0.167 kg | 21 | 0.3 mm² | 68.600 kg | 10.4 mm |
| 0028425 | 0.190 kg | 25 | 0.3 mm² | 81.600 kg | 11.2 mm |
| 0028430 | 0.226 kg | 30 | 0.3 mm² | 98.000 kg | 11.6 mm |
| 0028436 | 0.284 kg | 36 | 0.3 mm² | 118.000 kg | 12.5 mm |
| 0028440 | 0.317 kg | 40 | 0.3 mm² | 131.000 kg | 13.5 mm |
| 0028450 | 0.407 kg | 50 | 0.3 mm² | 163.000 kg | 15.0 mm |
| 0028502 | 0.030 kg | 2 | 0.5 mm² | 9.600 kg | 4.7 mm |
| 0028503 | 0.039 kg | 3 | 0.5 mm² | 14.400 kg | 5.0 mm |
| 0028504 | 0.049 kg | 4 | 0.5 mm² | 19.200 kg | 5.6 mm |
| 0028505 | 0.065 kg | 5 | 0.5 mm² | 24.000 kg | 6.1 mm |
| 0028507 | 0.082 kg | 7 | 0.5 mm² | 33.600 kg | 6.9 mm |
| 0028508 | 0.090 kg | 8 | 0.5 mm² | 38.400 kg | 8.0 mm |
| 0028510 | 0.117 kg | 10 | 0.5 mm² | 48.000 kg | 8.6 mm |
| 0028512 | 0.133 kg | 12 | 0.5 mm² | 58.000 kg | 8.9 mm |
| 0028516 | 0.170 kg | 16 | 0.5 mm² | 77.000 kg | 10.2 mm |
| 0028520 | 0.214 kg | 20 | 0.5 mm² | 96.000 kg | 11.4 mm |
| 0028525 | 0.265 kg | 25 | 0.5 mm² | 120.000 kg | 12.7 mm |
| 0028530 | 0.304 kg | 30 | 0.5 mm² | 144.000 kg | 13.2 mm |
| 0028540 | 0.392 kg | 40 | 0.5 mm² | 192.000 kg | 15.8 mm |
| 0028602 | 0.048 kg | 2 | 0.8 mm² | 14.400 kg | 5.1 mm |
| 0028603 | 0.057 kg | 3 | 0.8 mm² | 21.600 kg | 5.6 mm |
| 0028604 | 0.069 kg | 4 | 0.8 mm² | 28.800 kg | 6.1 mm |
| 0028605 | 0.078 kg | 5 | 0.8 mm² | 36.000 kg | 6.9 mm |
| 0028607 | 0.112 kg | 7 | 0.8 mm² | 50.000 kg | 7.5 mm |
| 0028608 | 0.126 kg | 8 | 0.8 mm² | 58.000 kg | 8.7 mm |
| 0028610 | 0.149 kg | 10 | 0.8 mm² | 72.000 kg | 9.4 mm |
| 0028612 | 0.176 kg | 12 | 0.8 mm² | 86.000 kg | 10.1 mm |
| 0028616 | 0.218 kg | 16 | 0.8 mm² | 115.000 kg | 11.2 mm |
| 0028620 | 0.274 kg | 20 | 0.8 mm² | 144.000 kg | 12.4 mm |
| 0028625 | 0.320 kg | 25 | 0.8 mm² | 180.000 kg | 14.0 mm |
| 0028702 | 0.055 kg | 2 | 1.0 mm² | 19.200 kg | 5.6 mm |
| 0028703 | 0.070 kg | 3 | 1.0 mm² | 29.000 kg | 5.9 mm |
| 0028704 | 0.079 kg | 4 | 1.0 mm² | 38.400 kg | 6.4 mm |
| 0028705 | 0.098 kg | 5 | 1.0 mm² | 48.000 kg | 7.3 mm |
| 0028802 | 0.074 kg | 2 | 1.5 mm² | 29.000 kg | 6.2 mm |
| 0028803 | 0.089 kg | 3 | 1.5 mm² | 43.000 kg | 6.8 mm |
| 0028804 | 0.105 kg | 4 | 1.5 mm² | 58.000 kg | 7.4 mm |