UNITRONIC® BUS PB 1X2X0,64
Bus cable; Violet; 8 mmPROFIBUS DP; Fixed Installation; Nominal characteristic impedance: 150 Ω; 1x2x0,64; PVC;
(
₹188.79
/M)
Inclusive of tax
EMC Shielded
UKCA marked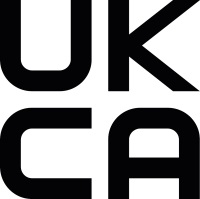 CE marked
PROFIBUS DP, PROFIBUS PA
Applications
For fixed installationMaximum electromagnetic screening
Dry or damp rooms
Item nos. 2170233, 2170333, 2170820, 2170824, 2170826 are all UV-resistant
Technical Attributes
General Information
Copper index (lb)
202.240 lb
valid Fieldbus or Ethernet System
PROFIBUS DP
Electrical Characteristics
test voltage conductor/conductor
1,5 kV
Nominal characteristic impedance
150 Ω
Product Design
Nominal diameter conductor (mm)
0.64 mm
Including protective conductor
No
Type of stranding
Twisted-pair
Type of overall shielding
Tin-plated copper braiding
Nominal outer diameter
8 mm
Core insulation base material
Polyethylene foam
Core insulation basic material, short form
PE
Base material inner sheath
Polyvinylchloride
Base material inner sheath shortname
PVC
colour inner sheath
White
Basic material of outer sheath, short form
PVC
Outer sheath colour
Violet
Core identification
Colours
Product Characteristics
Application type
Fixed Installation
Temperature, fixed installation
-40 °C to 80 °C
Certifications and Standards
EAC certification number
ЕАЭС N RU Д-DE.АЮ64.В.00130/20
Documentation
Notes

Photographs and graphics are not to scale and do not represent detailed images of the respective products.
Please find our standard lengths at: www.lappkabel.de/kabel-standardlaengen.
SIMATIC NET® is a registered trademark of Siemens AG.
Unless specified otherwise, the product values shown are rated values at room temperature. You can receive further values, such as tolerances, upon request if they available and have been released for publication.
Product Family List
All articles from UNITRONIC® BUS PB
| Article number | Conductor number/size | UV-resistant | UL listed | cUL listed | Fast Connect (FC) cable | Halogen-free | Base material outer sheath | copper index | weight |
| --- | --- | --- | --- | --- | --- | --- | --- | --- | --- |
| 2170219 | 1x2x0,64 | No | Yes | Yes | No | No | Polyvinylchloride | 30.100 kg | 0.057 kg |
| 2170220 | 1x2x0,64 | No | No | No | No | No | Polyvinylchloride | 30.100 kg | 0.074 kg |
| 2170225 | 1X2X0,64+3X1 | No | No | No | No | No | Polyvinylchloride | 59.000 kg | 0.125 kg |
| 2170226 | 1x2x0,64 | No | No | No | No | Yes | Polyvinylchloride | 30.100 kg | 0.055 kg |
| 2170233 | 1x2x0,64 | No | No | No | No | No | Polyethylene | 30.100 kg | 0.057 kg |
| 2170326 | 1x2x0,64 | No | Yes | Yes | Yes | Yes | Halogen-free compound | 26.000 kg | 0.072 kg |
| 2170330 | 1x2x0,64 | No | Yes | Yes | Yes | No | Polyurethane | 26.000 kg | 0.071 kg |
| 2170333 | 1x2x0,64 | Yes | No | No | Yes | No | Polyethylene | 26.000 kg | 0.067 kg |
| 2170820 | 1x2x0,64 | No | Yes | Yes | Yes | No | Polyvinylchloride | 26.000 kg | 0.076 kg |
| 2170824 | 1x2x0,64 | No | Yes | Yes | No | No | Polyvinylchloride | 30.100 kg | 0.055 kg |
| 2170826 | 1x2x0,64 | No | Yes | Yes | Yes | No | Halogen-free compound | 26.000 kg | 0.067 kg |
ACCESSORIES