UNITRONIC® Li2YCY (TP) 2x2x0,22
Low-frequency data cable; 2X2X0.22; 6.5 mm; Core colour code: DIN 47100; PVC; Shielded; Flexible
(
₹214.76
/M)
Inclusive of tax
EMC Shielded
UKCA marked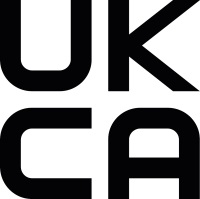 CE marked
UNITRONIC® Li2YCY (TP) 2x2x0,22 Low-frequency data cable - Icons
UNITRONIC® Li2YCY (TP) 2x2x0,22 Low-frequency data cable - Icons
Benefits
Low-capacitance core insulation for long transmission paths.
Ideal protection against electromagnetic interference thanks to copper shielding braiding with a high degree of coverage.
The conductor circuits are well decoupled thanks to the twisted pair (TP) with short lay lengths.
Compact design enables small outer diameters despite high number of cores.
Applications
Can be used universally at machine interfaces for many applications for data and signal transmission in the low-frequency range.
For use in control, regulation and measurement circuits.
Especially for environments where electromagnetic compatibility (EMC) is required.
For occasional flexing.
Can be used in dry and damp rooms.
Technical Attributes
General Information
Product type
Low-frequency data cable
Copper index (lb)
162.600 lb
Electrical Characteristics
test voltage conductor/conductor
2 kV
Test voltage core/screen
1 kV
Product Design
Li-Litz-wire cables
Li2YCY (TP)
Nominal conductor cross-section (mm2)
0.22 mm²
Conductor material
Bare Copper
Including protective conductor
No
Type of stranding
Twisted-pair
Type of overall shielding
Tin-plated copper braiding
Nominal outer diameter
6.5 mm
Core insulation base material
Polyethylene
Core insulation basic material, short form
PE
Base material outer sheath
Polyvinylchloride
Basic material of outer sheath, short form
PVC
With reinforced outer jacket
Yes
Core identification
Colours
core colour code
DIN 47100 (LAPP appendix T9)
Product Characteristics
Application type
FlexibleFixed Installation
Minimum bending radius, fixed installation
6 x outer diameter
Minimum bending radius in mm, fixed installation
39.0 mm
Minimum bending radius, occasionally moved
15 x outer diameter
Minimum bending radius in mm, occasionally moved
97.5 mm
Temperature, fixed installation
-40 °C to 80 °C
Temperature, occasional flexing
-5 °C to 70 °C
Flame retardance according to
IEC 60332-1-2
Certifications and Standards
EAC certification number
ЕАЭС N RU Д-DE.АЮ64.В.00130/20
Flame retardance tested according to UN/ECE-R118
No
Documentation
Notes

Photographs and graphics are not to scale and do not represent detailed images of the respective products.
Please find our standard lengths at: www.lappkabel.de/kabel-standardlaengen.
Unless specified otherwise, the product values shown are rated values at room temperature. You can receive further values, such as tolerances, upon request if they available and have been released for publication.
Product Family List
All articles from UNITRONIC® Li2YCY (TP)
| Article number | weight | Nominal outer diameter | Number of pairs | Nominal conductor cross-section (mm2) | copper index |
| --- | --- | --- | --- | --- | --- |
| 0031320 | 0.059 kg | 6.5 mm | 2 | 0.2 mm² | 24.200 kg |
| 0031321 | 0.066 kg | 7.1 mm | 3 | 0.2 mm² | 28.600 kg |
| 0031322 | 0.078 kg | 7.3 mm | 4 | 0.2 mm² | 34.200 kg |
| 0031323 | 0.125 kg | 9.1 mm | 8 | 0.2 mm² | 70.000 kg |
| 0031324 | 0.143 kg | 10.4 mm | 10 | 0.2 mm² | 76.000 kg |
| 0031325 | 0.079 kg | 7.7 mm | 2 | 0.3 mm² | 34.100 kg |
| 0031326 | 0.089 kg | 8.4 mm | 3 | 0.3 mm² | 43.000 kg |
| 0031327 | 0.101 kg | 8.7 mm | 4 | 0.3 mm² | 47.000 kg |
| 0031328 | 0.176 kg | 11.0 mm | 8 | 0.3 mm² | 85.800 kg |
| 0031330 | 0.085 kg | 8.5 mm | 2 | 0.5 mm² | 37.000 kg |
| 0031331 | 0.105 kg | 9.3 mm | 3 | 0.5 mm² | 55.000 kg |
| 0031332 | 0.122 kg | 9.6 mm | 4 | 0.5 mm² | 60.000 kg |
| 0031333 | 0.213 kg | 12.7 mm | 8 | 0.5 mm² | 113.300 kg |
| 0031334 | 0.261 kg | 14.8 mm | 10 | 0.5 mm² | 154.000 kg |
| 0031335 | 0.044 kg | 5.8 mm | 1 | 0.3 mm² | 20.000 kg |
| 0031336 | 0.053 kg | 6.3 mm | 1 | 0.5 mm² | 29.000 kg |