ÖLFLEX® CLASSIC 130 H 7G2,5
Control cable; 7G2.5; U0/U: 300 / 500 V; HFFR; Core identification: Numbers; UL recognised; Flexible
(
₹1,096.53
/M)
Inclusive of tax
uv-resistant.
flame-retardant
halogen-free
UKCA marked
CE marked
DNV/GL certified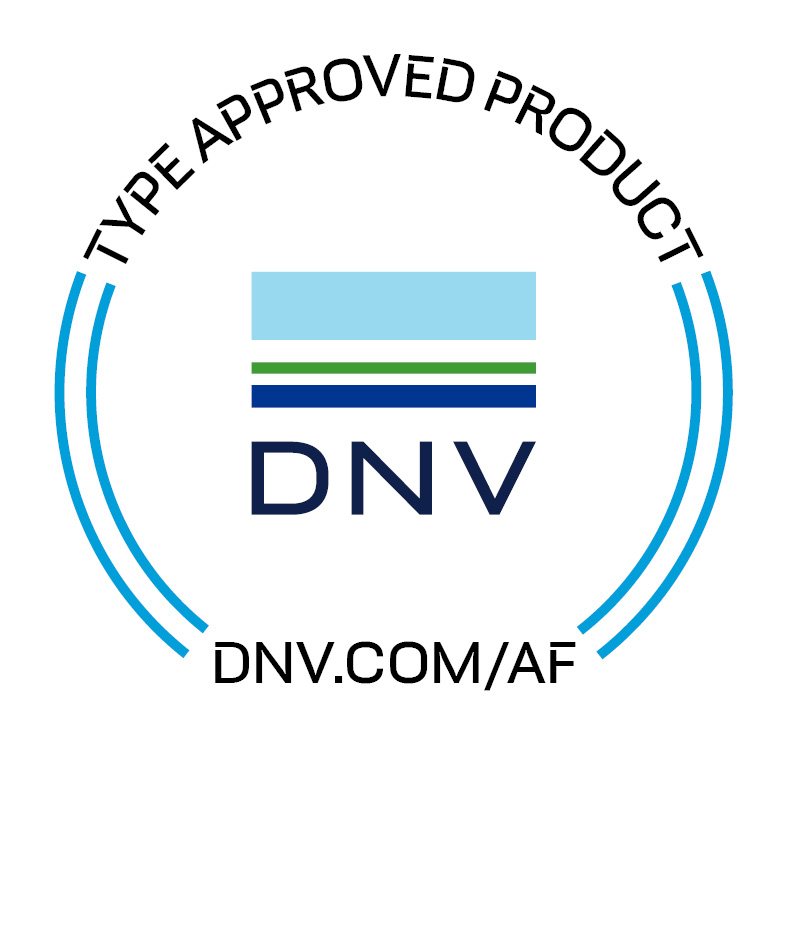 UL recognized
Benefits
Easy handling and installation due to the flexible variant.
Halogen free and highly flame retardant materials reduce the risk of flame propagation, high smoke density and toxic flue gases in the event of a fire.
Classified fire behaviour according to EU Directive 305/2011 (BauPVO/CPR) with article number selection at www.lappkabel.de/cpr.
High electrical safety thanks to 4000 V test voltage.
UL certification according to technical data enables the product to be used on the North American market.
VDE-tested fire behaviour.
DNV-GL approval for maritime use.
Applications
For structured building cabling for fulfilling special fire protection requirements.
For universal use for wiring machine-internal and cross-plant control circuits.
For fixed installation and occasional flexing without tensile strain.
Can be used in dry and damp environments.
Suitable for medium mechanical stress.
The HFFR outer sheath is highly resistant to acids and alkalis.
Suitable for temporary outdoor use, subject to the temperature range.
Flexible use at temperatures down to -25°C.
Technical Attributes
General Information
Product type
Control cable
Copper index (lb)
1128.900 lb
Electrical Characteristics
Product Design
Nominal conductor cross-section (mm2)
2.5 mm²
Nominal conductor cross-section (AWG)
14 AWG
Conductor material
Bare Copper
conductor design
IEC 60228 class 5: fine-wire
Including protective conductor
Yes
Type of stranding
Layered Stranding
Nominal outer diameter
11.2 mm
Core insulation base material
Halogen-free compound
Core insulation basic material, short form
HFFR
Base material outer sheath
Halogen-free compound
Basic material of outer sheath, short form
HFFR
Core identification
Numbers
core colour code
VDE 0293-1EN 50334
Product Characteristics
Application type
FlexibleFixed Installation
Minimum bending radius, fixed installation
4 x outer diameter
Minimum bending radius in mm, fixed installation
44.8 mm
Minimum bending radius, occasionally moved
15 x outer diameter
Minimum bending radius in mm, occasionally moved
168.0 mm
Flame retardance according to
UL Horizontal Flame Test
Low smoke density according to
IEC 61034-2
low toxicity of combustion gases
NES 02-713 (≤ 3)
Corrosiveness of combustion gases according to
IEC 60754-2
UV-resistant according to
EN 50620
Ozone-resistant according to
EN 50396, method B
Zero halogen according to
IEC 60754-1
Certifications and Standards
EAC certification number
ЕАЭС N RU Д-DE.АЮ64.В.00130/20
DNV/GL certification Number
TAE00002RJ
CPR fire behaviour classified
Dca
Flame retardance tested according to UN/ECE-R118
No
Fire protection tested for rail vehicles
No
Documentation
Downloads

Notes

Photographs and graphics are not to scale and do not represent detailed images of the respective products.
Unless specified otherwise, the product values shown are rated values at room temperature. You can receive further values, such as tolerances, upon request if they are available and have been released for publication.
Product Family List
All articles from ÖLFLEX® CLASSIC 130 H
| Article number | Number of cores | Including protective conductor | Nominal conductor cross-section (mm2) | Nominal outer diameter | copper index | weight |
| --- | --- | --- | --- | --- | --- | --- |
| 1123000 | 2 | No | 0.5 mm² | 5.1 mm | 9.600 kg | 0.036 kg |
| 1123001 | 3 | Yes | 0.5 mm² | 5.4 mm | 14.400 kg | 0.042 kg |
| 1123002 | 3 | No | 0.5 mm² | 5.4 mm | 14.400 kg | 0.042 kg |
| 1123003 | 4 | Yes | 0.5 mm² | 5.8 mm | 19.200 kg | 0.055 kg |
| 1123004 | 4 | No | 0.5 mm² | 5.8 mm | 19.200 kg | 0.055 kg |
| 1123005 | 5 | Yes | 0.5 mm² | 6.3 mm | 24.000 kg | 0.065 kg |
| 1123006 | 5 | No | 0.5 mm² | 6.3 mm | 24.000 kg | 0.065 kg |
| 1123008 | 7 | Yes | 0.5 mm² | 6.9 mm | 33.600 kg | 0.080 kg |
| 1123009 | 7 | No | 0.5 mm² | 6.9 mm | 33.600 kg | 0.080 kg |
| 1123010 | 8 | Yes | 0.5 mm² | 8.2 mm | 38.400 kg | 0.103 kg |
| 1123012 | 10 | Yes | 0.5 mm² | 8.8 mm | 48.000 kg | 0.112 kg |
| 1123013 | 12 | Yes | 0.5 mm² | 9.1 mm | 57.600 kg | 0.128 kg |
| 1123017 | 18 | Yes | 0.5 mm² | 10.8 mm | 86.400 kg | 0.189 kg |
| 1123020 | 25 | Yes | 0.5 mm² | 12.7 mm | 120.000 kg | 0.260 kg |
| 1123021 | 30 | Yes | 0.5 mm² | 13.6 mm | 144.000 kg | 0.294 kg |
| 1123032 | 2 | No | 0.75 mm² | 5.5 mm | 14.400 kg | 0.047 kg |
| 1123033 | 3 | Yes | 0.75 mm² | 5.8 mm | 21.600 kg | 0.056 kg |
| 1123034 | 3 | No | 0.75 mm² | 5.8 mm | 21.600 kg | 0.056 kg |
| 1123035 | 4 | Yes | 0.75 mm² | 6.3 mm | 28.800 kg | 0.069 kg |
| 1123036 | 4 | No | 0.75 mm² | 6.3 mm | 28.800 kg | 0.069 kg |
| 1123037 | 5 | Yes | 0.75 mm² | 6.9 mm | 36.000 kg | 0.083 kg |
| 1123038 | 5 | No | 0.75 mm² | 6.9 mm | 36.000 kg | 0.083 kg |
| 1123041 | 7 | Yes | 0.75 mm² | 7.5 mm | 50.400 kg | 0.104 kg |
| 1123042 | 7 | No | 0.75 mm² | 7.5 mm | 50.400 kg | 0.104 kg |
| 1123046 | 10 | Yes | 0.75 mm² | 9.8 mm | 72.000 kg | 0.149 kg |
| 1123047 | 12 | Yes | 0.75 mm² | 10.1 mm | 86.400 kg | 0.172 kg |
| 1123048 | 12 | No | 0.75 mm² | 10.1 mm | 86.400 kg | 0.172 kg |
| 1123051 | 18 | Yes | 0.75 mm² | 12 mm | 129.600 kg | 0.252 kg |
| 1123054 | 25 | Yes | 0.75 mm² | 14.1 mm | 180.000 kg | 0.352 kg |
| 1123056 | 34 | Yes | 0.75 mm² | 16.3 mm | 244.800 kg | 0.466 kg |
| 1123066 | 2 | No | 1 mm² | 5.8 mm | 19.200 kg | 0.055 kg |
| 1123067 | 3 | Yes | 1 mm² | 6.1 mm | 28.800 kg | 0.067 kg |
| 1123068 | 3 | No | 1 mm² | 6.1 mm | 28.800 kg | 0.067 kg |
| 1123069 | 4 | Yes | 1 mm² | 6.6 mm | 38.400 kg | 0.083 kg |
| 1123070 | 4 | No | 1 mm² | 6.6 mm | 38.400 kg | 0.083 kg |
| 1123071 | 5 | Yes | 1 mm² | 7.3 mm | 48.000 kg | 0.096 kg |
| 1123072 | 5 | No | 1 mm² | 7.3 mm | 48.000 kg | 0.100 kg |
| 1123074 | 7 | Yes | 1 mm² | 8.1 mm | 67.200 kg | 0.130 kg |
| 1123075 | 7 | No | 1 mm² | 8.1 mm | 67.200 kg | 0.130 kg |
| 1123076 | 8 | Yes | 1 mm² | 9.7 mm | 76.800 kg | 0.164 kg |
| 1123078 | 10 | Yes | 1 mm² | 10.4 mm | 96.000 kg | 0.183 kg |
| 1123080 | 12 | Yes | 1 mm² | 10.7 mm | 115.200 kg | 0.212 kg |
| 1123081 | 12 | No | 1 mm² | 10.7 mm | 115.200 kg | 0.212 kg |
| 1123083 | 16 | Yes | 1 mm² | 12.1 mm | 153.600 kg | 0.275 kg |
| 1123084 | 18 | Yes | 1 mm² | 12.9 mm | 172.800 kg | 0.314 kg |
| 1123090 | 25 | Yes | 1 mm² | 15 mm | 240.000 kg | 0.429 kg |
| 1123094 | 34 | Yes | 1 mm² | 17.5 mm | 326.400 kg | 0.570 kg |
| 1123106 | 2 | No | 1.5 mm² | 6.4 mm | 28.800 kg | 0.072 kg |
| 1123107 | 3 | Yes | 1.5 mm² | 6.8 mm | 43.200 kg | 0.088 kg |
| 1123108 | 3 | No | 1.5 mm² | 6.8 mm | 43.200 kg | 0.088 kg |
| 1123109 | 4 | Yes | 1.5 mm² | 7.4 mm | 57.600 kg | 0.110 kg |
| 1123110 | 4 | No | 1.5 mm² | 7.4 mm | 57.600 kg | 0.110 kg |
| 1123111 | 5 | Yes | 1.5 mm² | 8.3 mm | 72.000 kg | 0.135 kg |
| 1123112 | 5 | No | 1.5 mm² | 8.3 mm | 72.000 kg | 0.135 kg |
| 1123114 | 7 | Yes | 1.5 mm² | 9 mm | 100.800 kg | 0.174 kg |
| 1123115 | 7 | No | 1.5 mm² | 9 mm | 100.800 kg | 0.174 kg |
| 1123116 | 8 | Yes | 1.5 mm² | 10.8 mm | 115.200 kg | 0.223 kg |
| 1123118 | 10 | Yes | 1.5 mm² | 11.8 mm | 144.000 kg | 0.250 kg |
| 1123120 | 12 | Yes | 1.5 mm² | 12.2 mm | 172.800 kg | 0.289 kg |
| 1123124 | 18 | Yes | 1.5 mm² | 14.6 mm | 259.200 kg | 0.433 kg |
| 1123128 | 25 | Yes | 1.5 mm² | 17.2 mm | 360.000 kg | 0.596 kg |
| 1123130 | 34 | Yes | 1.5 mm² | 19.8 mm | 489.600 kg | 0.786 kg |
| 1123139 | 2 | No | 2.5 mm² | 7.6 mm | 48.000 kg | 0.110 kg |
| 1123140 | 3 | Yes | 2.5 mm² | 8.3 mm | 72.000 kg | 0.137 kg |
| 1123142 | 4 | Yes | 2.5 mm² | 9 mm | 96.000 kg | 0.174 kg |
| 1123144 | 5 | Yes | 2.5 mm² | 10.1 mm | 120.000 kg | 0.217 kg |
| 1123146 | 7 | Yes | 2.5 mm² | 11.2 mm | 168.000 kg | 0.283 kg |
| 1123149 | 12 | Yes | 2.5 mm² | 15.1 mm | 288.000 kg | 0.467 kg |
| 1123151 | 18 | Yes | 2.5 mm² | 18 mm | 432.000 kg | 0.696 kg |
| 1123153 | 25 | Yes | 2.5 mm² | 21.1 mm | 600.000 kg | 0.969 kg |
| 1123159 | 3 | Yes | 4 mm² | 9.8 mm | 115.200 kg | 0.213 kg |
| 1123160 | 4 | Yes | 4 mm² | 10.8 mm | 153.600 kg | 0.331 kg |
| 1123161 | 5 | Yes | 4 mm² | 12.1 mm | 192.000 kg | 0.331 kg |
| 1123162 | 7 | Yes | 4 mm² | 13.4 mm | 268.800 kg | 0.432 kg |
| 1123166 | 3 | Yes | 6 mm² | 11.7 mm | 172.800 kg | 0.303 kg |
| 1123167 | 4 | Yes | 6 mm² | 13 mm | 230.400 kg | 0.388 kg |
| 1123168 | 5 | Yes | 6 mm² | 14.5 mm | 288.000 kg | 0.480 kg |
| 1123169 | 7 | Yes | 6 mm² | 16 mm | 403.200 kg | 0.626 kg |
| 1123172 | 4 | Yes | 10 mm² | 16.2 mm | 384.000 kg | 0.601 kg |
| 1123173 | 5 | Yes | 10 mm² | 18.1 mm | 480.000 kg | 0.735 kg |
| 1123177 | 4 | Yes | 16 mm² | 18.8 mm | 614.400 kg | 0.917 kg |
| 1123178 | 5 | Yes | 16 mm² | 21.2 mm | 768.000 kg | 1.148 kg |
| 1123181 | 4 | Yes | 25 mm² | 23.5 mm | 960.000 kg | 1.418 kg |
| 1123182 | 5 | Yes | 25 mm² | 26.4 mm | 1200.000 kg | 1.769 kg |
| 1123185 | 4 | Yes | 35 mm² | 26.6 mm | 1344.000 kg | 1.905 kg |