ETHERLINE® Cat. 6A Y
Ethernet cable; Fixed Installation; ETHERNET/IP, PROFINET; PROFINET® application: Type A; Cat.6A; S/FTP; PVC; Green
(
₹853.06
/M)
Inclusive of tax
EMC Shielded
UKCA marked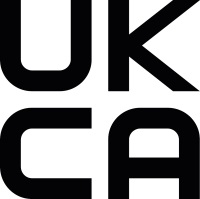 CE marked
ETHERNET/IP
PROFINET
ETHERLINE® Cat. 6A Y Ethernet cable - Icons
Benefits
Fast information exchange through Ethernet technology. 
Cat. 6A performance up to 10 Gbit/s.
Ideal protection against electromagnetic interference due to pair shielding with aluminium compound foil and copper shielding braiding as overall shielding (S/FTP).
Classified fire behaviour according to EU Directive 305/2011 (BauPVO/CPR) with article number selection at www.lappkabel.de/cpr.
Available in 3 different sheath designs (PVC, PU, FRNC).
Applications
For fixed installation in the PROFINET network (type A), due to solid conductor design.
Also suitable for EtherCAT and EtherNET/IP applications.
Can be used in dry, damp or wet interiors.
Suitable for many applications, depending on the sheath material.
Technical Attributes
General Information
Product type
Ethernet cable
Copper index (lb)
356.100 lb
valid Fieldbus or Ethernet System
PROFINET
Electrical Characteristics
Nominal voltage
48 V AC rms after IEC
Rated voltage core to core
50 V AC rms after IEC
test voltage conductor/conductor
1 kV
Test voltage core/screen
700 V
DC loop resistance at 20°C
114.2
Min. insulation resistance
5 GΩ x km
Nominal characteristic impedance
100 Ω
Possible transmission speed
10GBit/s
Product Design
Conductor number/size
4X2X22/1AWG
Cable dimension
4X2X22 AWG
Nominal conductor cross-section (mm2)
0.34 mm²
Nominal conductor cross-section (AWG)
22 AWG
Nominal diameter conductor (mm)
0.64 mm
Conductor material
Bare Copper
Including protective conductor
No
Type of pair shielding
Aluminium-laminated plastic foil
Type of stranding
Twisted-pair
Type of overall shielding
Tin-plated copper braiding
Abbreviation shielding
S/FTP
optical degree of coverage overall screen
85%
Wrapping over screen
Fleece Wrapping
With rodent protection
No
Min. core diameter
1.45 mm
Nominal core diameter
1.5 mm
Max. core diameter
1.6 mm
Min. outer diameter
8.4 mm
Nominal outer diameter
8.7 mm
Core insulation base material
Polyethylene foam
Core insulation basic material, short form
Foam-Skin PE
Base material outer sheath
Polyvinylchloride
Basic material of outer sheath, short form
PVC
Outer sheath colour
Green
Outer sheath colour RAL tone
RAL 6018
Core identification
Colours
Product Characteristics
Application type
Fixed Installation
PROFINET® application
Type A
Minimum bending radius, fixed installation
10 x outer diameter
Minimum bending radius in mm, fixed installation
90.0 mm
Temperature, fixed installation
-30 °C to 80 °C
Min. installation temperature
-30 °C
Installation temperature max.
80 °C
Flame retardance according to
IEC 60332-3-25
Ethernet cable category
Cat.6A
Fast Connect (FC) cable
No
Certifications and Standards
EAC certification number
ЕАЭС N RU Д-DE.АЮ64.В.00130/20
CPR fire behaviour classified
Eca
Documentation
Notes

Photographs and graphics are not to scale and do not represent detailed images of the respective products.
Please find our standard lengths at: www.lappkabel.de/kabel-standardlaengen.
PROFINET® is a registered trademark of PNO (PROFIBUS user organisation).
Product Family List
All articles from ETHERLINE® Cat.6A
ACCESSORIES