ÖLFLEX® CLASSIC 100 300/500V 3G50
Control cable; 3G50; 29.1 mm; U0/U: 300 / 500 V; PVC; Core identification: Colours; Flexible
(
₹14,119.00
/M)
Inclusive of tax
Temporarily Out of Stock
UKCA marked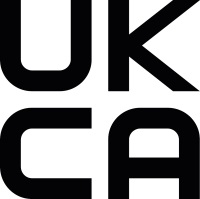 CE marked
ÖLFLEX® CLASSIC 100 300/500V 3G50 Control cable - Icons
ÖLFLEX® CLASSIC 100 300/500V 3G50 Control cable - Icons
ÖLFLEX® CLASSIC 100 300/500V 3G50 Control cable - Icons
Benefits
Numerous dimensions available for wide range of applications.
Space-saving due to reduced wall thicknesses.
High electrical safety thanks to 4000 V test voltage.
High-quality alternative to control cable types YSLY or YY
Classified fire behaviour according to EU Directive 305/2011 (BauPVO/CPR) with article number selection at www.lappkabel.de/cpr.
Applications
For universal use for wiring of cross-plant control circuits and control circuits inside machines.
For fixed installation and occasional flexing without tensile strain.
Cable design suitable for torsion applications in wind turbines.
Suitable for medium mechanical stress.
Can be used in dry and damp rooms.
The PVC outer sheath is resistant to acids and alkalis and has limited oil resistance.
Technical Attributes
General Information
Product type
Control cable
Copper index (lb)
9676.350 lb
Electrical Characteristics
Nominal voltage
U0/U: 300 / 500 V AC rms to IEC
Product Design
Nominal conductor cross-section (mm2)
50 mm²
conductor design
IEC 60228 class 5: fine-wire
Including protective conductor
Yes
Type of stranding
Twisted into layers
Nominal outer diameter
29.1 mm
Core insulation base material
Polyvinylchloride
Core insulation basic material, short form
PVC
Base material outer sheath
Polyvinylchloride
Basic material of outer sheath, short form
PVC
Core identification
Colours
core colour code
VDE 0293-1VDE 0293-308 (LAPP appendix T9)
Product Characteristics
Application type
FlexibleFixed InstallationTorsion
Minimum bending radius, fixed installation
4 x outer diameter
Minimum bending radius in mm, fixed installation
116.4 mm
Minimum bending radius, occasionally moved
15 x outer diameter
Minimum bending radius in mm, occasionally moved
436.5 mm
torsion
For +/- 150 °/m and -20 °C up to 2000 Torsion CyclesFor +/- 150 °/m and 5 °C up to 5000 Torsion Cycles
Temperature, fixed installation
-40 °C until 80 °C
Temperature, occasional flexing
-5 °C until 70 °C
Flame retardance according to
IEC 60332-1-2
Certifications and Standards
EAC certification number
ЕАЭС N RU Д-DE.АЮ64.В.00130/20
CPR fire behaviour classified
Eca
Flame retardance tested according to UN/ECE-R118
No
Documentation
Notes

Photographs and graphics are not to scale and do not represent detailed images of the respective products.
Please find our standard lengths at: www.lappkabel.de/kabel-standardlaengen.
Unless specified otherwise, the product values shown are rated values at room temperature. You can receive further values, such as tolerances, upon request if they available and have been released for publication.
Product Family List
All articles from ÖLFLEX® CLASSIC 100 300/500 V
| Article number | Nominal conductor cross-section (mm2) | weight | Nominal outer diameter | Including protective conductor | Number of cores | copper index |
| --- | --- | --- | --- | --- | --- | --- |
| 00100004 | 0.5 mm² | 0.036 kg | 4.8 mm | No | 2 | 9.600 kg |
| 00100014 | 0.5 mm² | 0.042 kg | 5.1 mm | Yes | 3 | 14.400 kg |
| 00100024 | 0.5 mm² | 0.054 kg | 5.7 mm | Yes | 4 | 19.200 kg |
| 00100034 | 0.5 mm² | 0.063 kg | 6.2 mm | Yes | 4 | 24.000 kg |
| 0010004 | 0.5 mm² | 0.073 kg | 6.7 mm | Yes | 6 | 28.800 kg |
| 0010005 | 0.5 mm² | 0.081 kg | 6.7 mm | Yes | 7 | 33.600 kg |
| 0010006 | 0.5 mm² | 0.097 kg | 8.0 mm | Yes | 8 | 38.400 kg |
| 0010007 | 0.5 mm² | 0.116 kg | 8.6 mm | Yes | 10 | 48.000 kg |
| 0010008 | 0.5 mm² | 0.133 kg | 8.9 mm | Yes | 12 | 58.000 kg |
| 0010009 | 0.5 mm² | 0.151 kg | 9.5 mm | Yes | 14 | 67.000 kg |
| 0010010 | 0.5 mm² | 0.168 kg | 10.0 mm | Yes | 16 | 76.000 kg |
| 0010011 | 0.5 mm² | 0.224 kg | 11.7 mm | Yes | 21 | 99.000 kg |
| 0010012 | 0.5 mm² | 0.253 kg | 12.4 mm | Yes | 24 | 114.000 kg |
| 0010016 | 0.5 mm² | 0.400 kg | 15.4 mm | Yes | 40 | 192.000 kg |
| 00100214 | 0.8 mm² | 0.045 kg | 5.4 mm | No | 2 | 14.400 kg |
| 00100224 | 0.8 mm² | 0.055 kg | 5.7 mm | Yes | 3 | 21.600 kg |
| 00100234 | 0.8 mm² | 0.066 kg | 6.2 mm | Yes | 4 | 28.800 kg |
| 00100244 | 0.8 mm² | 0.079 kg | 6.7 mm | Yes | 5 | 36.000 kg |
| 0010025 | 0.8 mm² | 0.104 kg | 7.3 mm | Yes | 6 | 43.300 kg |
| 0010026 | 0.8 mm² | 0.101 kg | 7.3 mm | Yes | 7 | 50.400 kg |
| 0010027 | 0.8 mm² | 0.121 kg | 8.8 mm | Yes | 8 | 56.000 kg |
| 0010028 | 0.8 mm² | 0.137 kg | 9.4 mm | Yes | 9 | 63.000 kg |
| 0010029 | 0.8 mm² | 0.150 kg | 9.6 mm | Yes | 10 | 72.000 kg |
| 0010030 | 0.8 mm² | 0.171 kg | 9.9 mm | Yes | 12 | 86.400 kg |
| 0010031 | 0.8 mm² | 0.211 kg | 10.9 mm | Yes | 15 | 108.000 kg |
| 0010032 | 0.8 mm² | 0.244 kg | 11.7 mm | Yes | 18 | 129.600 kg |
| 0010033 | 0.8 mm² | 0.286 kg | 13.0 mm | Yes | 21 | 151.000 kg |
| 0010034 | 0.8 mm² | 0.337 kg | 13.8 mm | Yes | 25 | 180.000 kg |
| 0010036 | 0.8 mm² | 0.526 kg | 17.3 mm | Yes | 40 | 288.000 kg |
| 0010037 | 0.8 mm² | 0.648 kg | 19.2 mm | Yes | 50 | 360.000 kg |
| 00100414 | 1.0 mm² | 0.053 kg | 5.7 mm | No | 2 | 19.200 kg |
| 00100424 | 1.0 mm² | 0.065 kg | 6.0 mm | Yes | 3 | 28.800 kg |
| 00100434 | 1.0 mm² | 0.079 kg | 6.5 mm | Yes | 4 | 38.400 kg |
| 00100444 | 1.0 mm² | 0.094 kg | 7.1 mm | Yes | 5 | 48.000 kg |
| 0010045 | 1.0 mm² | 0.113 kg | 8.0 mm | Yes | 6 | 58.000 kg |
| 0010046 | 1.0 mm² | 0.118 kg | 8.0 mm | Yes | 7 | 67.000 kg |
| 0010047 | 1.0 mm² | 0.149 kg | 9.5 mm | Yes | 8 | 77.000 kg |
| 0010049 | 1.0 mm² | 0.180 kg | 10.2 mm | Yes | 10 | 96.000 kg |
| 0010050 | 1.0 mm² | 0.215 kg | 10.5 mm | Yes | 12 | 115.000 kg |
| 0010052 | 1.0 mm² | 0.266 kg | 11.8 mm | Yes | 16 | 154.000 kg |
| 0010053 | 1.0 mm² | 0.300 kg | 12.7 mm | Yes | 18 | 173.000 kg |
| 0010054 | 1.0 mm² | 0.330 kg | 13.4 mm | Yes | 20 | 192.000 kg |
| 0010056 | 1.0 mm² | 0.408 kg | 14.7 mm | Yes | 25 | 240.000 kg |
| 00100634 | 1.5 mm² | 0.068 kg | 6.3 mm | No | 2 | 28.800 kg |
| 00100644 | 1.5 mm² | 0.084 kg | 6.7 mm | Yes | 3 | 43.200 kg |
| 00100654 | 1.5 mm² | 0.104 kg | 7.2 mm | Yes | 4 | 57.600 kg |
| 00100664 | 1.5 mm² | 0.128 kg | 8.1 mm | Yes | 5 | 72.000 kg |
| 0010068 | 1.5 mm² | 0.166 kg | 8.9 mm | Yes | 7 | 101.000 kg |
| 0010069 | 1.5 mm² | 0.205 kg | 10.6 mm | Yes | 8 | 115.000 kg |
| 0010071 | 1.5 mm² | 0.279 kg | 12.0 mm | Yes | 12 | 173.000 kg |
| 0010072 | 1.5 mm² | 0.314 kg | 12.7 mm | Yes | 14 | 202.000 kg |
| 0010074 | 1.5 mm² | 0.407 kg | 14.4 mm | Yes | 18 | 259.000 kg |
| 0010076 | 1.5 mm² | 0.560 kg | 16.9 mm | Yes | 25 | 360.000 kg |
| 00101224 | 0.5 mm² | 0.042 kg | 5.1 mm | No | 3 | 14.400 kg |
| 00101234 | 0.5 mm² | 0.054 kg | 5.7 mm | No | 4 | 19.200 kg |
| 00101244 | 0.5 mm² | 0.063 kg | 6.2 mm | No | 5 | 24.000 kg |
| 00101254 | 0.8 mm² | 0.055 kg | 5.7 mm | No | 3 | 21.600 kg |
| 00101264 | 0.8 mm² | 0.066 kg | 6.2 mm | No | 4 | 28.800 kg |
| 00101274 | 0.8 mm² | 0.079 kg | 6.7 mm | No | 5 | 36.000 kg |
| 00101284 | 1.5 mm² | 0.084 kg | 6.7 mm | No | 3 | 43.200 kg |
| 00101294 | 1.5 mm² | 0.104 kg | 7.2 mm | No | 4 | 57.600 kg |
| 00101304 | 1.5 mm² | 0.128 kg | 8.1 mm | No | 5 | 72.000 kg |
| 00102034 | 1.0 mm² | 0.065 kg | 6.0 mm | No | 3 | 28.800 kg |
| 00102044 | 1.0 mm² | 0.079 kg | 6.5 mm | No | 4 | 38.400 kg |
| 00102054 | 1.0 mm² | 0.094 kg | 7.1 mm | No | 5 | 48.000 kg |
| 1120800 | 2.5 mm² | 0.100 kg | 7.5 mm | No | 2 | 48.000 kg |
| 1120801 | 2.5 mm² | 0.132 kg | 8.1 mm | Yes | 3 | 72.000 kg |
| 1120802 | 2.5 mm² | 0.163 kg | 8.9 mm | Yes | 4 | 96.000 kg |
| 1120803 | 2.5 mm² | 0.200 kg | 10.0 mm | Yes | 5 | 120.000 kg |
| 1120804 | 2.5 mm² | 0.267 kg | 11.1 mm | Yes | 7 | 168.000 kg |
| 1120805 | 4.0 mm² | 0.160 kg | 9.2 mm | No | 2 | 77.000 kg |
| 1120806 | 4.0 mm² | 0.201 kg | 9.9 mm | Yes | 3 | 115.200 kg |
| 1120807 | 4.0 mm² | 0.263 kg | 10.8 mm | Yes | 4 | 153.600 kg |
| 1120808 | 4.0 mm² | 0.315 kg | 12.1 mm | Yes | 5 | 192.000 kg |
| 1120809 | 4.0 mm² | 0.407 kg | 13.4 mm | Yes | 7 | 269.000 kg |
| 1120810 | 6.0 mm² | 0.289 kg | 11.7 mm | Yes | 3 | 174.000 kg |
| 1120811 | 6.0 mm² | 0.352 kg | 13.0 mm | Yes | 4 | 230.000 kg |
| 1120812 | 6.0 mm² | 0.470 kg | 14.5 mm | Yes | 5 | 288.000 kg |
| 1120813 | 6.0 mm² | 0.600 kg | 16.0 mm | Yes | 7 | 403.000 kg |
| 1120814 | 10.0 mm² | 0.466 kg | 14.6 mm | Yes | 3 | 288.000 kg |
| 1120815 | 10.0 mm² | 0.590 kg | 16.2 mm | Yes | 4 | 384.000 kg |
| 1120816 | 10.0 mm² | 0.722 kg | 18.1 mm | Yes | 5 | 480.000 kg |
| 1120817 | 16.0 mm² | 0.720 kg | 17.0 mm | Yes | 3 | 460.800 kg |
| 1120818 | 16.0 mm² | 0.870 kg | 18.8 mm | Yes | 4 | 614.400 kg |
| 1120819 | 16.0 mm² | 1.110 kg | 21.2 mm | Yes | 5 | 768.000 kg |
| 1120820 | 25.0 mm² | 1.080 kg | 21.0 mm | Yes | 3 | 720.000 kg |
| 1120821 | 25.0 mm² | 1.350 kg | 23.5 mm | Yes | 4 | 960.000 kg |
| 1120822 | 25.0 mm² | 1.720 kg | 26.4 mm | Yes | 5 | 1200.000 kg |
| 1120823 | 35.0 mm² | 1.420 kg | 23.7 mm | Yes | 3 | 1008.000 kg |
| 1120824 | 35.0 mm² | 1.890 kg | 26.4 mm | Yes | 4 | 1344.000 kg |
| 1120825 | 35.0 mm² | 2.320 kg | 29.6 mm | Yes | 5 | 1680.000 kg |
| 1120826 | 50.0 mm² | 2.080 kg | 29.1 mm | Yes | 3 | 1440.000 kg |
| 1120827 | 50.0 mm² | 2.680 kg | 32.4 mm | Yes | 4 | 1920.000 kg |
| 1120828 | 50.0 mm² | 3.350 kg | 36.5 mm | Yes | 5 | 2400.000 kg |