ÖLFLEX® CRANE PUR 24G1,5
Conveyor equipment cable; Cable Chain20.7 mm; U0/U: 0,6 / 1 kV; PUR; Core identification: Numbers; With cable messenger;
(
₹5,410.65
/M)
Inclusive of tax
UKCA marked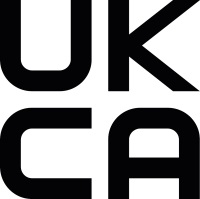 CE marked
ÖLFLEX® CRANE PUR 24G1,5 Conveyor equipment cable - Icons
ÖLFLEX® CRANE PUR 24G1,5 Conveyor equipment cable - Icons
ÖLFLEX® CRANE PUR 24G1,5 Conveyor equipment cable - Icons
ÖLFLEX® CRANE PUR 24G1,5 Conveyor equipment cable - Icons
ÖLFLEX® CRANE PUR 24G1,5 Conveyor equipment cable - Icons
ÖLFLEX® CRANE PUR 24G1,5 Conveyor equipment cable - Icons
Benefits
The central supporting element absorbs the tensile loads that occur, thereby allowing reeling, unreeling and deflection for free-hanging cables even over large distances.
Reeling, unreeling and guiding operations also impose tensile stresses on the cables
Designed with a smaller outer diameter to save space and weight
Cost-saving due to the use of smaller drums, guide rollers, as well as drive engines when possible
Integrated supporting braid prevents undesirable cable twists, and the formation of so-called corkscrew effects
Applications
For use in hoists, transport and conveyorsystems
The application profiles for ÖLFLEX® CRANE and ÖLFLEX® LIFT cables can be found in the appendix, selection table A3
Cables are reeled, unreeled, and guided by roller trains
In dry or damp interiors, outdoors, or not more than 2 weeks without interruption in industrial water
The assembly and handling guidelines for ÖLFLEX® CRANE cables can be found in the catalogue appendix, technical table T4; for ÖLFLEX® LIFT cables please see the catalogue appendix, technical table T5
Technical Attributes
General Information
Product type
Conveyor equipment cable
Copper index (lb)
2322.100 lb
Electrical Characteristics
Nominal voltage
U0/U: 0,6 / 1 kV AC rms after IEC
Product Design
Conductor number/size
24G1,5
Nominal conductor cross-section (mm2)
1.5 mm²
conductor design
IEC 60228 class 6: extra-fine wire
Including protective conductor
Yes
Type of stranding
Twisted into layers
Type of supporting element
Polypropylene Fibres
Support braid integrated in the outer sheath
Yes
Nominal outer diameter
20.7 mm
Core insulation base material
Thermoplastic elastomers
Core insulation basic material, short form
TPE
Base material outer sheath
Polyurethane
Basic material of outer sheath, short form
PUR
With reinforced outer jacket
Yes
Outer sheath colour
Yellow
Outer sheath colour RAL tone
RAL 1021
Core identification
Numbers
core colour code
VDE 0293-308 (LAPP appendix T9)
Product Characteristics
Application type
Cable ChainFlexibleFixed Installation
For permanent bending
Yes
Temperature, occasional flexing
-40 °C to 80 °C
Flame retardance according to
IEC 60332-1-2
Oil resistance according to
IEC 60811-404
Certifications and Standards
EAC certification number
ЕАЭС N RU Д-DE.АЮ64.В.00130/20
Flame retardance tested according to UN/ECE-R118
No
Documentation
Notes

Photographs and graphics are not to scale and do not represent detailed images of the respective products.
Please find our standard lengths at: www.lappkabel.de/kabel-standardlaengen.
Unless specified otherwise, the product values shown are rated values at room temperature. You can receive further values, such as tolerances, upon request if they available and have been released for publication.
Product Family List
All articles from ÖLFLEX® CRANE PUR
| Article number | Nominal outer diameter | Number of cores | copper index | Tensile strength | Nominal conductor cross-section (mm2) | Including protective conductor | weight |
| --- | --- | --- | --- | --- | --- | --- | --- |
| 0045207 | 10.9 mm | 4 | 57.600 kg | | 1.5 mm² | Yes | 0.169 kg |
| 0045209 | 11.6 mm | 5 | 72.000 kg | | 1.5 mm² | Yes | 0.197 kg |
| 0045210 | 12.9 mm | 7 | 100.800 kg | | 1.5 mm² | Yes | 0.234 kg |
| 0045211 | 17.6 mm | 12 | 172.800 kg | | 1.5 mm² | Yes | 0.401 kg |
| 0045212 | 17.5 mm | 18 | 259.200 kg | | 1.5 mm² | Yes | 0.507 kg |
| 0045213 | 20.7 mm | 24 | 345.600 kg | | 1.5 mm² | Yes | 0.648 kg |
| 0045214 | 31.4 mm | 36 | 518.400 kg | | 1.5 mm² | Yes | 1.350 kg |
| 0045215 | 28.9 mm | 30 | 432.000 kg | | 1.5 mm² | Yes | 1.116 kg |
| 0045216 | 12.2 mm | 4 | 96.000 kg | | 2.5 mm² | Yes | 0.227 kg |
| 0045218 | 13.2 mm | 5 | 120.000 kg | | 2.5 mm² | Yes | 0.274 kg |
| 0045220 | 15.4 mm | 7 | 168.000 kg | | 2.5 mm² | Yes | 0.353 kg |
| 0045221 | 21.6 mm | 12 | 288.000 kg | | 2.5 mm² | Yes | 0.631 kg |
| 0045222 | 21.5 mm | 18 | 432.000 kg | | 2.5 mm² | Yes | 0.760 kg |
| 0045223 | 25.5 mm | 24 | 576.000 kg | | 2.5 mm² | Yes | 1.123 kg |
| 0045224 | 34.7 mm | 30 | 720.000 kg | | 2.5 mm² | Yes | 1.641 kg |
| 0045225 | 14.3 mm | 4 | 153.600 kg | | 4.0 mm² | Yes | 0.341 kg |
| 0045227 | 15.5 mm | 5 | 192.000 kg | | 4.0 mm² | Yes | 0.411 kg |
| 0045228 | 16.6 mm | 4 | 230.400 kg | | 6.0 mm² | Yes | 0.457 kg |
| 0045229 | 17.7 mm | 5 | 288.000 kg | | 6.0 mm² | Yes | 0.538 kg |
| 0045230 | 19.2 mm | 4 | 384.000 kg | | 10.0 mm² | Yes | 0.639 kg |
| 0045231 | 22.2 mm | 4 | 614.400 kg | | 16.0 mm² | Yes | 0.934 kg |
| 0045232 | 27.6 mm | 4 | 960.000 kg | | 25.0 mm² | Yes | 1.480 kg |
| 0045233 | 31.0 mm | 4 | 1344.000 kg | | 35.0 mm² | Yes | 2.004 kg |
| 0045234 | 36.1 mm | 4 | 1920.000 kg | | 50.0 mm² | Yes | 2.838 kg |
| 0045235 | 21.5 mm | 7 | 403.000 kg | | 6.0 mm² | Yes | 0.750 kg |
| 0045237 | 21.6 mm | 5 | 480.000 kg | | 10.0 mm² | Yes | 0.825 kg |
| 0045238 | 25.6 mm | 5 | 768.000 kg | | 16.0 mm² | Yes | 1.222 kg |
| 0045240 | 25.7 mm | 3 | 892.800 kg | | 25.0 mm² | Yes | 1.323 kg |
| 0045241 | 27.6 mm | 3 | 1180.800 kg | | 35.0 mm² | Yes | 1.653 kg |
| 0045242 | 32.1 mm | 3 | 1728.000 kg | | 50.0 mm² | Yes | 2.258 kg |