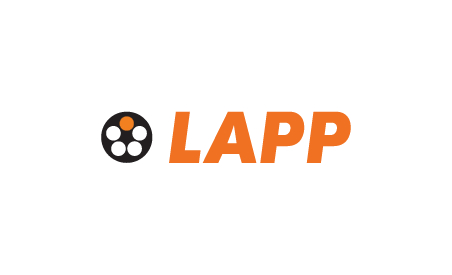 We connect the world, starting with you
Since our inception in 1957, LAPP has established
itself as a trusted brand with a heritage of quality
and a reputation for excellence.

Today, our name is synonymous with competence,
assured quality and innovation all over the world.
From standard to
custom-made products
LAPP's portfolio comprises 8 strong brands of international industry standards: ÖLFLEX® power and control cables, UNITRONIC® communications systems, EPIC® industrial connectors, and SKINTOP® cable glands, to name a few. All in all, we have more than 40,000 standard products for practically every international requirement.

We started out as a cable manufacturer; today, we offer complete solutions with 3 distinct harnessing services: ÖLFLEX® CONNECT Cables, ÖLFLEX® CONNECT Servo, and ÖLFLEX® CONNECT Chain. Whether you need custom cable assemblies, servo cable assemblies for motion application, or a populated cable chain, we've got you covered.

Our experts work with you to develop precisely those solutions which you require, regardless of how complex or particular the requirements might be.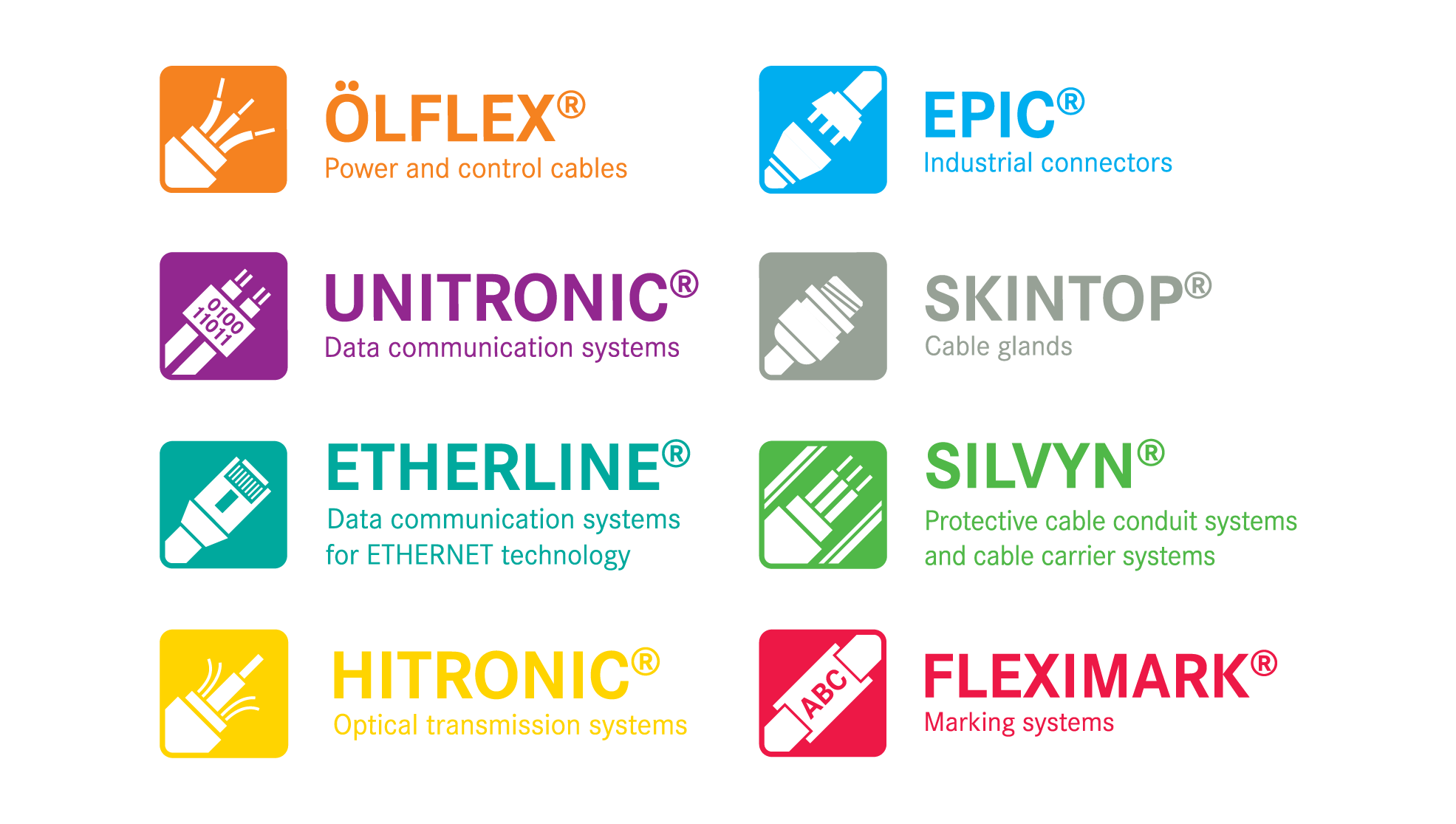 Powering industries across the world
At LAPP, we design things for people who build things. Our high-performance solutions help the industrial machinery and plant engineering sector – one of the largest employers in Germany – maintain their excellent worldwide reputation of "made in Germany".

When it comes to automation engineering, we offer reliable system-based solutions, supporting them with short development cycles, intelligent networking and system solutions from a single supplier.

There are few sectors whose operating requirements are as demanding as those in the food and beverage industry. Our connection solutions, which offer resistance to water, chemicals, hot steam and high pressure, enable them to operate in a clean and hygienic environment.

In the energy sector, such as wind power plants, our cables are designed to withstand heat, cold, moisture, and movements caused by the rotation of the rotor blades. Our innovative connection concepts for photovoltaic systems are also reliable and robust when exposed to the elements.

In the area of mobility, we offer the automotive industry complete solutions from the charging stations to the connections in the energy storage. Indeed, our cable systems are the life blood of future mobility.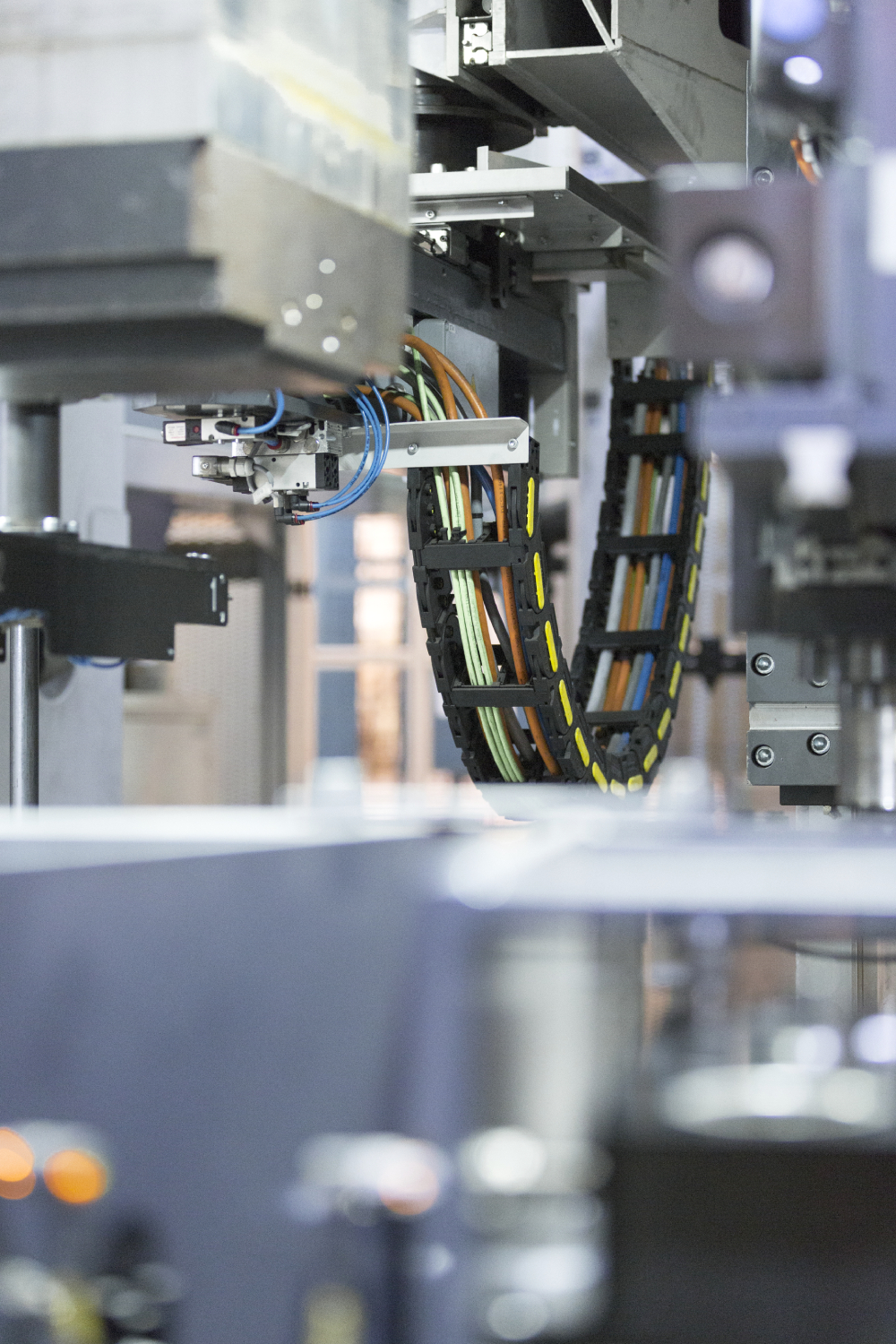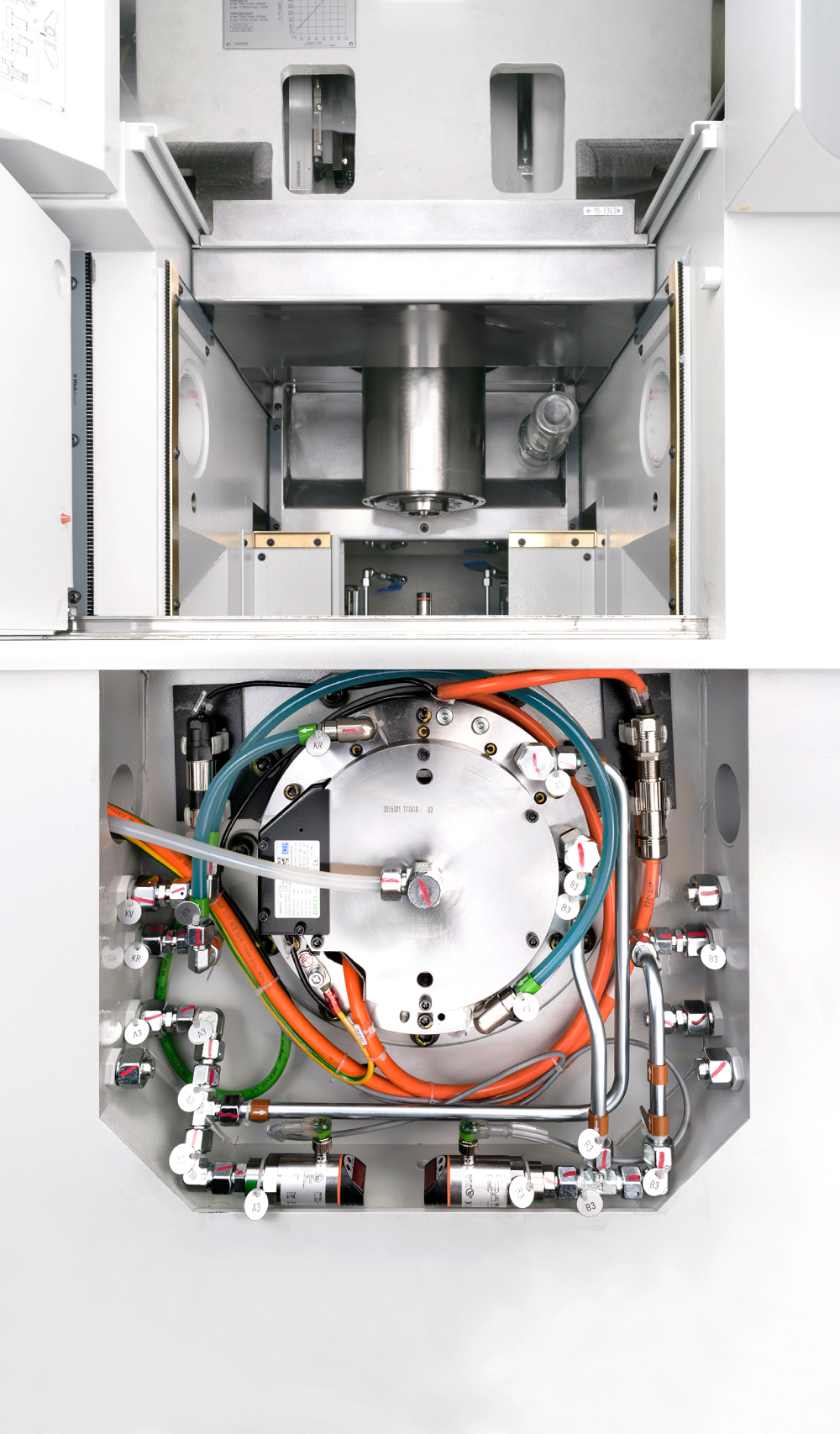 The secret of
our global success
In the connection technology sector, our brands are among the best known in the world. For over half a century, we have worked hard to establish a reputation for excellence, unwavering in our commitment to quality, precision and reliability.

To us, quality is a process – from the initial idea, through development and production, to after sales service. Our products are manufactured on state of the art machinery and undergo numerous quality tests during production. To guarantee our customers' satisfaction, we have set up an in-house quality management system, featuring customised reporting, constant measurement and continuous improvement.

To us, quality is a
process – from the
initial idea, through
development and
production, to after
sales service.

A partnership that puts you ahead
With LAPP as a partner, you can concentrate on what you do best – your core business.
Our employees provide you with engineering know-how along the entire value-added chain,
thereby cutting costs and increasing the quality of the connection technology
in your products.

Overall, you are more competitive because we offer fast production, guarantee
fast delivery times, and take on storage and logistics services, which means the products
and systems are ready for implementation immediately.