ÖLFLEX® 140 CY H05VVC4V5-K 4G1
Control cable; Flexible4G1; 11.7 mm; U0/U: 300 / 500 V; PVC; Core identification: Numbers; Shielded; H05VVC4V5-K;
EMC Shielded
UKCA marked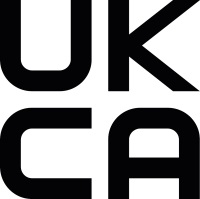 CE marked
Harmonisation marking
ÖLFLEX® 140 CY H05VVC4V5-K 4G1 Control cable - Icons
ÖLFLEX® 140 CY H05VVC4V5-K 4G1 Control cable - Icons
ÖLFLEX® 140 CY H05VVC4V5-K 4G1 Control cable - Icons
Benefits
Made in accordance with harmonised European design H05VVC4V5-K, with ◁HAR▷ testing mark for proven reliability and quality.
◁HAR▷-style cables are widely accepted and can be used in Europe.
High oil resistance according to DIN EN 50363-4-1 (TM5).
Additional robustness thanks to the extruded inner sheath.
Ideal protection against electromagnetic interference thanks to copper shielding braiding with a high degree of coverage.
Applications
For universal use for wiring of cross-plant control circuits and control circuits inside machines.
For fixed installation and occasional flexing without tensile strain.
Can be used in dry, damp and particularly in oily environments.
Suitable for medium mechanical stress.
The PVC outer sheath is resistant to acids and alkalis.
Technical Attributes
General Information
Product type
Control cable
Copper index (lb)
526.100 lb
Electrical Characteristics
Nominal voltage
U0/U: 300 / 500 V AC rms after IEC
Product Design
Harmonised design
H05VVC4V5-K
Nominal conductor cross-section (mm2)
1 mm²
Including protective conductor
Yes
Type of overall shielding
Tin-plated copper braiding
Min. outer diameter
9.4 mm
Core insulation base material
Polyvinylchloride
Core insulation basic material, short form
PVC
Base material outer sheath
Polyvinylchloride
Basic material of outer sheath, short form
PVC
Core identification
Numbers
Product Characteristics
Application type
FlexibleFixed Installation
Minimum bending radius, fixed installation
6 x outer diameter
Minimum bending radius in mm, fixed installation
70.2 mm
Minimum bending radius, occasionally moved
20 x outer diameter
Minimum bending radius in mm, occasionally moved
234.0 mm
Temperature, fixed installation
-40 °C to 70 °C
Temperature, occasional flexing
-5 °C to 70 °C
Min. storage temperature
5 °C
Max. storage temperature
40 °C
Flame retardance according to
IEC 60332-1-2
Oil resistance according to
EN 50363-4-1: TM5
Certifications and Standards
EAC certification number
ЕАЭС N RU Д-DE.АЮ64.В.00130/20
Flame retardance tested according to UN/ECE-R118
No
Documentation
Downloads

Notes

Photographs and graphics are not to scale and do not represent detailed images of the respective products.
Please find our standard lengths at: www.lappkabel.de/kabel-standardlaengen.
* Trade product, not a LAPP product.
Unless specified otherwise, the product values shown are rated values at room temperature. You can receive further values, such as tolerances, upon request if they available and have been released for publication.
Product Family List
All articles from ÖLFLEX® 140 CY*
Why Choose LAPP?
LAPP manufactures the highest quality cable, connectors, glands and industrial communication solutions to enhance factory automation and future-ready industrial manufacturing production systems and equipment. LAPP's state of the art manufacturing plant headquartered in Florham Park, N.J. includes an inhouse UL Client Data Program and UL certified laboratory to ensure the highest quality.