SILVYN® RILL PA6 16 / 12X15.8 BK 50M
Parallel corrugated protective conduit; Inner diameter: 12mm; Outer diameter: 15.8mm; Polyamide; Halogen-free; UV-resistant
(
₹141.66
/M)
Inclusive of tax
UKCA marked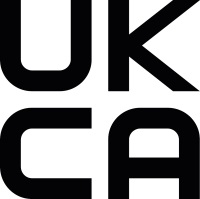 CE marked
SILVYN® RILL PA6 16 / 12X15.8 BK 50M Parallel corrugated protective conduit - Icons
SILVYN® RILL PA6 16 / 12X15.8 BK 50M Parallel corrugated protective conduit - Icons
SILVYN® RILL PA6 16 / 12X15.8 BK 50M Parallel corrugated protective conduit - Icons
SILVYN® RILL PA6 16 / 12X15.8 BK 50M Parallel corrugated protective conduit - Icons
SILVYN® RILL PA6 16 / 12X15.8 BK 50M Parallel corrugated protective conduit - Icons
SILVYN® RILL PA6 16 / 12X15.8 BK 50M Parallel corrugated protective conduit - Icons
VDE certified
UL recognized
Benefits
A product with an impressively wide range of applications thanks to its versatile properties.
Flexible, parallel corrugated protective conduit profile ensures increased dimensional stability and pressure resistance.
Halogen free product that does not produce corrosive acids or hazardous gases in the event of a fire.
V-0 fire safety classed according to UL94 (flammability test for plastics) and therefore highly flame retardant in the event of a fire.
VDE-tested quality.
DNV-GL approval for maritime use.
UL certification according to technical data enables the product to be used on the North American market.
Cable with multiple certifications enables universal use and reduces the number of parts, therefore guaranteeing logistics savings.
Extensive range of accessories available.  
Applications
For protecting cables against environmental influences.
For the observance of special fire safety requirements.
Also suitable for easy and occasional flexing.
Withstands high chemical and mechanical loads.
Black versions are suitable for outdoor use.
Technical Attributes
General Information
Product type
Parallel corrugated protective conduit
Packaging unit (PU)
50.000
Product Design
Bending protection fixed installation
No
Flexibly installed bending protection
No
Conduit material
Polyamide
Conduit material, short form
PA 6
Smooth outer conduit surface
No
Smooth inner conduit surface
No
Product Characteristics
Suitable for EX-applications
No
Bending radius, dynamic
55 mm
Bending radius, static
35 mm
Flame retardance according to
UL 94 V-0
Certifications and Standards
EAC certified
Not required
EAC certification number
Отказное письмо № 505
Documentation
Downloads

Notes

Photographs and graphics are not to scale and do not represent detailed images of the respective products.
Product Family List
All articles from SILVYN® RILL PA 6